Included in this set:
The original Wasa Motor Freewhweel balance shaft delete kit
Oil pump / Balance shaft Chain
Chain tensioner
OEM Crankshaft sprocket
This variation is used when your oil pump and balance shaft transmsion has already failed the chain has damaged the crankshaft sprocket.
THE ORIGINAL WASA MOTOR

The Wasa Motor Freewheel is an ingenious solution for the highly recommended balance shaft delete, to prevent failure of the drive sprocket.
The Freewheel is also a great alternative to buying a new module in case your balance shafts are seized up.
This is well thought through product, which is invented, developed and manufactured by ourselves in sweden.
With hundreds sold and zero complaints, it is safe to say that this is a proven reliable and high quality product.
Benefits of the Freewheel balance shaft delete
What you get:
Better throttle response
Quicker engine RPM acceleration
Slight higher HP output
Better fuel economy
what you never need to worry about again:
Balance shaft sprocket disintegrating
Balance shafts seizing up
Journals of the balancer shafts becoming worn
Why the wm freewheel is the way to go:
Easy bolt-on installation
No need to cut any gears
No need to mount a different type oil pump
Can be used to prevent or repair damage
Lifelong warranty on the Frewheel
Is fully reversible to OEM
Does this item fit my car?
Vehicle models:
Audi A6, A4, TT, A3, S3. Volkswagen Passat, Golf GTR. Seat Leon Cupra, Seat Leon FR. Skoda Octavia.
Engine codes:
BPJ, BYK, BGB, BUL, BWE, BPG, BWT, BWA, BPY, AXX, BWE, BWJ, AXW, BLX, BLY, BMB, BLR, BVY, BVZ, BZC, BHZ, BYD,  etc.
* In some rare cases the engine code is not reliable, we therefore kindly ask you to refer to the images below to make certain the product fits the balance shaft module installed in your engine.
Blog posts on the subject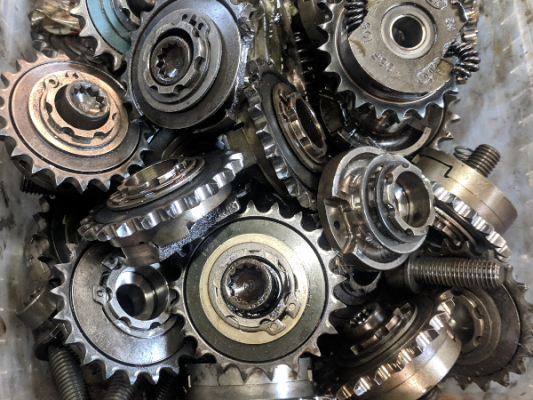 In this post we will cover all there is to know about, like the headline [...]
12 Comments