The ultimate oil pressure guide for the TFSI 2.0 EA113
It is no secret anymore that the EA113 engines have been plagued with oil pressure related issues. We have spent years studying these engines and why they fail. Now we will share some of this knowledge, along with solutions and preventive measures that can be taken, to prevent that dreaded oil pressure warning.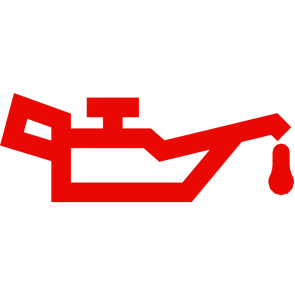 Why does an engine need oil pressure?
Just to make sure we are all on the same page here, I am going to start out with answering this very basic but important question. If you keep reading, you might find yourself surprised to learn, the mensioned answer was not all that simple after all.
Most people already know the oil is important for lubrication,whilst others may not know it is also used for cooling and various hydraulic functions around the engine, such as chain tensioners, cam shaft adjusters and valve tappets. In order to fully understand what is happening when your oil pressure warning light comes on, during specific conditions, you must first know about all of these functions. Why, you ask? Because wherever within the engine where the oil is at work, there is a potential risk of an issue occuring.
Two main reasons for low oil pressure
When trouble shooting oil pressure issues it is good practice to do it step by step. Once you stop scratching your head and actually start to think it through from the beginning, you will be amazed how logical it all is. In the end there are only two main reasons for a loss or reduction in oil pressure. Either there is not enough oil delivered throughout the system or there is a leak, could be internal or external of the engine.
Some of the possible causes
Not enough oil delivered throughout
Faulty oil pump
Faulty pressure regulating system
Blockage in the system
Low oil pressure due to a leak
Worn sliding bearings and/or journals
Defective hydraulical activated components
External leaks, i e turbo, oil cooler, cylinder head gasket
Troubleshooting oil pressure related issues step-by-step
When it comes to trobleshooting oil pressure related symptoms in the TFSI 2.0 EA113 engines from Audi, Volkswagen, Skoda and Seat, there is often more logical thinking involved than actual working with your hands. In this guide I will try and change that, by providing my knowledge and experience as well as offering solutions to the different causes of problems.
Obviously there is no way of saying: "If you have this issue, I can guarantee, you have to replace this component". But I will do my best to explain how to get started and in which order I would do it.
Is the oil pressure really low?
Whenever an oil pressure warning light illuminates on your dashboard, you should stop the engine as soon as possible in a safe manner.
That beeing said, when it comes to troubleshooting, that light can not be trusted. The first thing you should do is to hook up a gauge in order to exclude the possibilty of a defective sensor or harness. If the oil pressure is above 1,2 bar at idle, this could indicate an electrical issue.
if the oil pressure gauge reads zero
In case your readings are at zero you should immediately stop the testing and turn off the engine.
You can skip the next step and jump straight to next post in this series, by clicking THIS LINK.
time to look at the characteristics of the issue
At this point there is some thinking involved. There are a couple of points that need to be considered before starting to work on the car.
If the gauge shows you there is oil pressure, you may continue running the engine for further testing. The next step will be taking your oil pan off because most of the troublesome components are located in that area. Once the oil pan is removed, it will be hard to run more tests, so make sure to get all the info now.
What we need to know at this stage is how does the oil pressure behaves.
Cold vs. warm engine
Low vs. high RPM
is it intermittent, for instance it dips when going from high RPM to idle
So make, sure to write down some footnotes about it. Maybe even make a simple diagram for later use.
I will run a test on our own Volkswagen Passat, to get some numbers for a chart to add here as soon as possible. Those numbers should be fairly representative, given I rebuilt the engine about 20.000 km ago and therefore know it is in good condition.
That is it for the first part of the series
As much as I would love to give you all the information and knowledge at once, I do have a lot of work going on as well. I will try to get the next part of the guide out for you really soon, since we havn't really started in this first one.
Coming up in Part 2 of the ultimate oil pressure guide
In the next part we will start taking the engine apart and take a closer look at some of the most common causes of low oil pressure warnings.
See you then!